Whole Home Battery Storage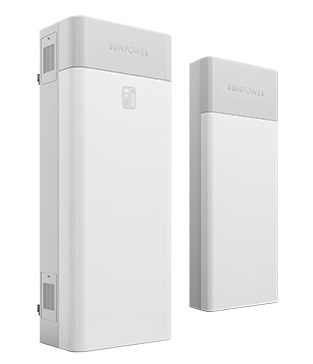 Take complete control of your energy use with SunPower Equinox® + SunVault™ Storage: the only home solar + storage solution designed by one company.
Protect your home in an outage, powering essential appliances and electronics
Intelligent software shifts when you draw power from the grid, maximizing use of solar
Customize settings and monitor solar, storage and home energy usage in real-time
As your SunPower Equinox® system produces energy, it sends what you're not using to SunVault™ Storage and/or sells it back to the grid.
Decrease Grid Energy Usage at Peak Time Rates
Intelligent software monitors your solar, home energy use and utility rates to determine which power source to use-maximizing use of solar and reducing peak-time charges.
When the power goes out, SunVault™ Storage can provide seamless backup to power your essential appliances - such as keeping select lights on or running your refrigerator.